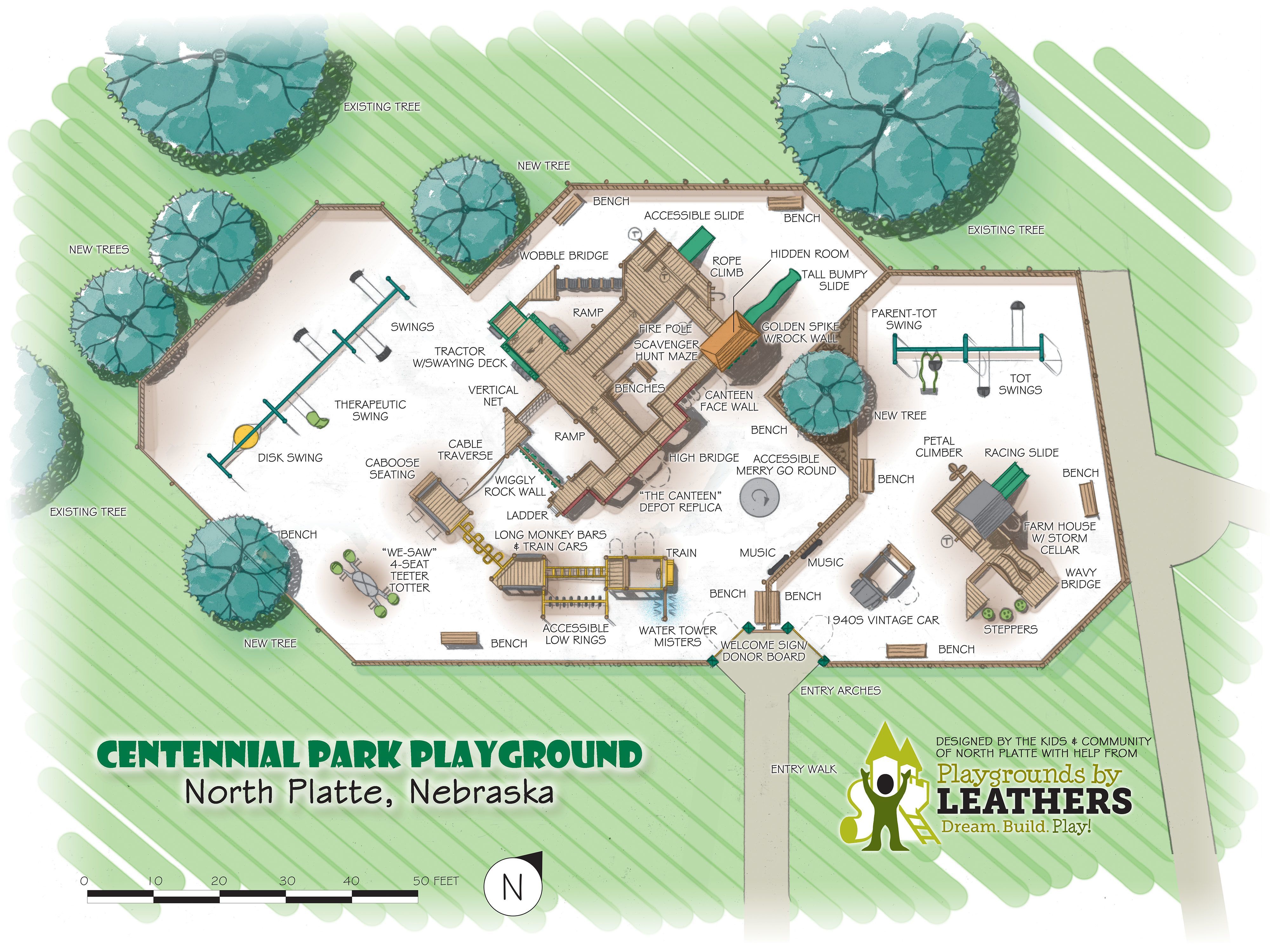 The Project 
Local children and adults have partnered with Playgrounds by Leathers to concept, create, fundraise for and build a new playground at Centennial Park. This playground will be the first of its kind in North Platte:
· Design concept developed by local school children
· Playground designed for theme-based play
· Inclusive of handicap accessible playground components 
· Under supervision of Playgrounds by Leathers, local volunteers will help build the playground
The North Platte City Council approved this project in October 2020, and school children across the city immediately got to work creating a vision of what a themed playground should look like in our community. 

The Community Build Playground Fund at Mid-Nebraska Community Foundation is receiving donations for this project.
Community build playgrounds are a collaborative team effort where everyone in the community can take ownership and pride in making this playground a reality for the children and families of North Platte, surrounding areas, and those passing through our great town.

When the money is raised, the community will be invited to help us build this exciting dream playground. This building effort will be led by Playgrounds by Leathers, a company that has helped successfully lead hundreds of community building volunteer efforts.
Sponsoring a Recognition Fence Picket supports the playground.  Recognition Pickets are available for a minimum donation of $50 each.  Pickets are customizable and a tax-deductible.  For more information on Recognition Fence Pickets click here.
Community Build Playground Donation Form