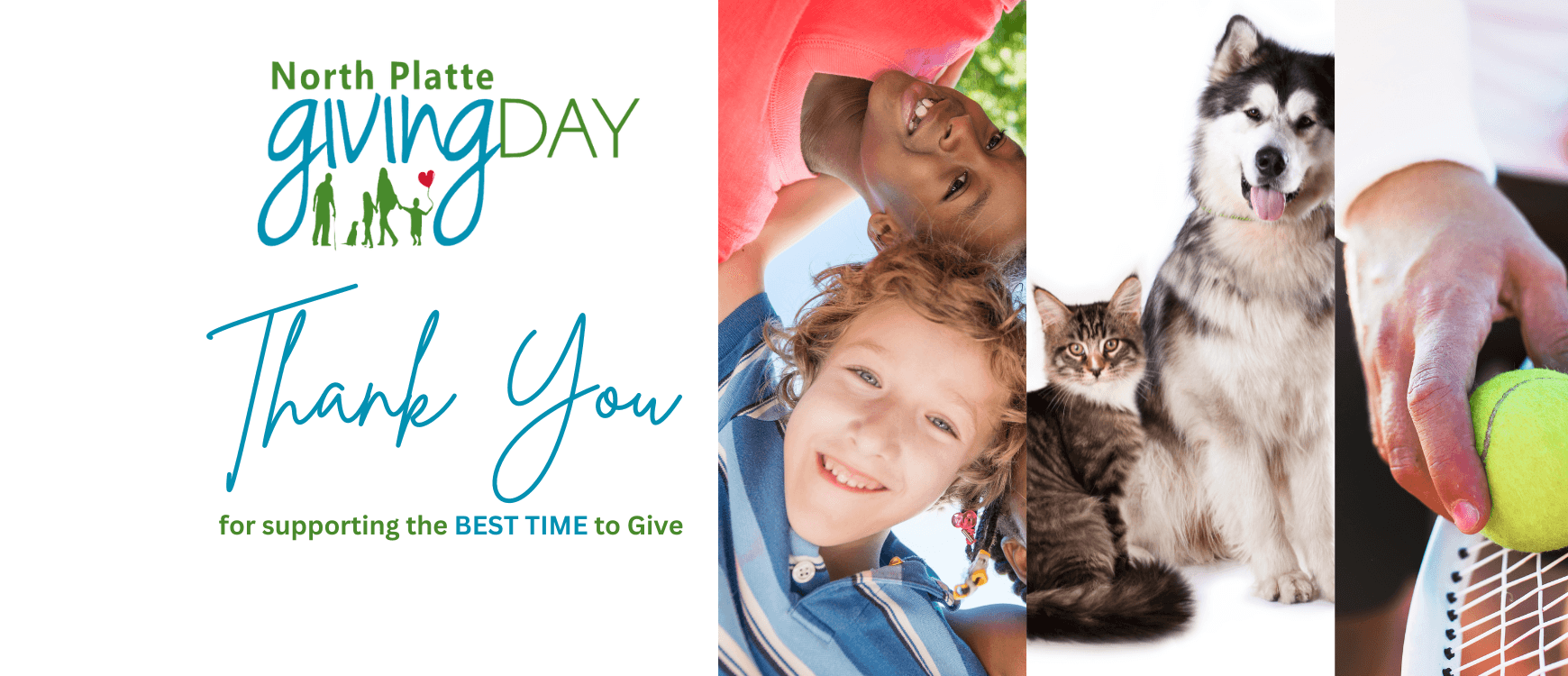 Donations, matching funds and sponsored cash prizes raised a record-breaking $569,545 for 79 local nonprofits during the North Platte Giving Day campaign.
Donors gave online and by check from 67 cities in 22 states spanning from New York to California, said Eric Seacrest, executive director of Mid-Nebraska Community Foundation which hosted Giving Day for the eighth year.
"North Platte Giving Day is the best time to help community causes. Just by donating, donors help selected nonprofits earn pledged matching funds and win sponsored cash prizes," Seacrest said.
Topping the Leaderboard this year was the North Platte Catholic School Endowment Trust with $136,868. The Catholic School Endowment Trust was raising funds for parking improvements at the school. "North Platte Giving Day inspires such a wonderful spirit of generosity throughout the community," said Wendy Dodson, executive director of Catholic School Endowment Trust.
Second on the Leaderboard was the Cody Park Tennis Courts Fund receiving $60,650 to help replace deteriorated courts with new ones.
Third on the Leaderboard was the Lincoln County Ag Society with $59,550 in funding for a new Ag and Education Center facility at the Fairgrounds.
Other nonprofits receiving more than $20,000 included:
KJLT AM/FM/KJTF radio
Community Connections
Prairie Arts Center
North Platte Area Habitat for Humanity
A total of 27 local nonprofits received more than $5,000. To see complete Leaderboard go to NorthPlatteGiving.org
"A record amount of pledged matching funds was a big boost for this year's Giving Day. Well over $100,000 in matching funds were earned as donors gave to nonprofits that had pledged matching funds," Seacrest said.
50 sponsored cash prizes were won by nonprofits based on donations made by check or made online during various time periods. Each cash prize ranged from $200 to $1000. Cash prizes and sponsors can be seen at NorthPlatteGiving.org on the Prize Leaderboard.
100% of each Giving Day donation goes to donor-selected nonprofits. Mid-Nebraska Community Foundation along with an anonymous donor cover all gift processing costs.